Emerald Tyrepower
Your Local
Tyrepower Store
Tyrepower Emerald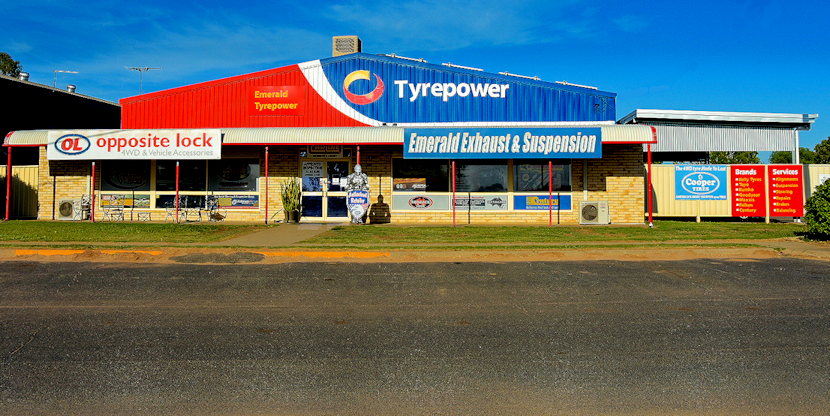 Local Owner / Operator:
Lana Roberts
Set as my store
Our Store:
Looking for great deals on tyres and wheels backed by expert advice? Head to Tyrepower Emerald. We're an independently owned and operated tyre shop and a proud member of the 260-store Tyrepower group. Our membership in Australia's largest independent tyre retail group enables us to get amazing deals on tyres and wheels and pass on the savings to customers in Emerald, Gordonstone, Comet, Blackwater, Capella, Springsure, Tieri, Middlemount, Sapphire, Rolleston, Alpha, Bluff, Rubyvale, Jericho and Barcaldine.
At Tyrepower Emerald, we offer tyres for cars, ATVs, trucks, tractors, agricultural vehicles and earthmoving equipment from brands like Toyo, Mickey Thompson, Cooper, Goodyear, Kumho, Maxxis and Vitora. Heading out bush and off the beaten track? We supply and fit 4x4 accessories so you can get the power of brands like Ironman 4x4, TAG, ECB, TJM, Opposite Lock, Outback Armour, KINGS and many others. What's more, we also offer professional auto services including wheel alignments, exhausts, batteries, brake, suspension and general mechanical repairs and vehicle servicing.
We are also a major stockist of KINGS Adventure 4x4 and camping accessories for the area,
Swing by Tyrepower Emerald or call us on (07) 4982 3333.