Bfgoodrich
Get the Power of
BFGoodrich

Tyres at Tyrepower

Tyrepower stores carry a wide range of the biggest tyre brands including the range of BFGoodrich tyres. If you're looking for new tyres for your car, take a look at the BFGoodrich catalogue below.

Find your nearest Tyrepower store here for a friendly and professional fitting.

Read More
Performance Categories:
Any
BFGoodrich has been around since 1870 when they opened their doors as the first rubber company in Ohio. Today, they are one of the world's most recognised tyre manufacturers, fixing tyres on off-road and on-road vehicles of all kinds. Since 1990, BFGoodrich has been a subsidiary of Michelin.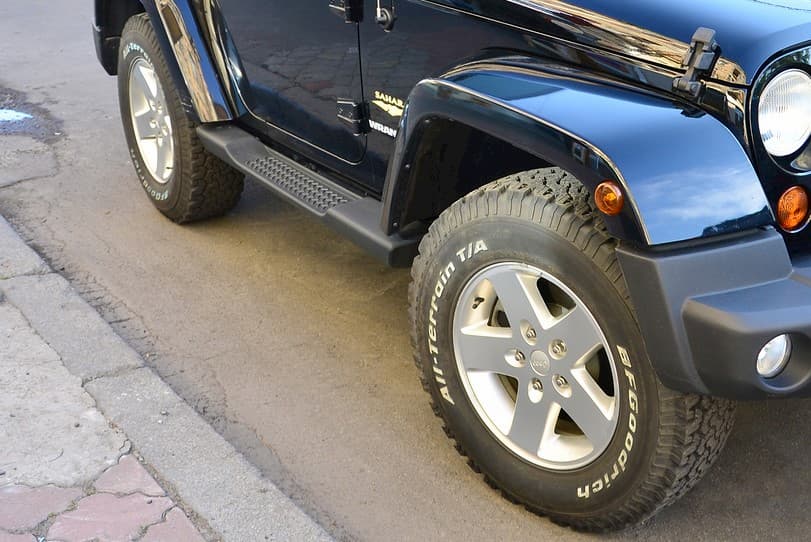 Innovation Put to the Test
BFGoodrich has set the bar for tyre manufacturing in more ways than one. Tubeless tyres became the standard for car tyres after BFGoodrich put them out in 1947. In 1965, they also started manufacturing radial tyres, which are also benchmark for great handling on four-wheeled vehicles.
BFGoodrich has a history in almost every type of auto racing, and they've got plenty of wins under their belt. For 40 plus years, they've taken all their motorsports experience and poured it into new tyre manufacturing.
More Than Just BFGoodrich Tyres
If you're after BFGoodrich tyres, Tyrepower is your top local independent dealer to help you out. BFGoodrich makes high-performance tyres, and we have options for 4x4s, SUVs, on-road car tyres and competition and racing tyres.
At Tyrepower, BFGoodrich Tyres is only the beginning. You can get the power of our expertise in a wide variety of services, including:
Visit Your Local Tyrepower for BFGoodrich Tyres
Tyrepower brings the power of BFGoodrich's legacy to local tyre shops across Australia. Got a question about BF Goodrich tyres? Give us a call from anywhere in the country for outstanding services.