Speedy Wheels
Speedy Wheels

Catalogue available from Tyrepower

Your local Tyrepower store isn't just a tyre retailer. We carry a wide range of the biggest wheel brands including the range of wheels from Speedy. If you're looking for new wheels to upgrade the look of your car, browse the options below.

Find your nearest Tyrepower retailer here for professional fitting services, tyres and wheel packages.

Read More
Finishes:
Any

| Stud Patterns:

Any

| Diameters:

Any

| Widths:

Any

| Offsets:

Any
Looking to replace or upgrade your car's wheels? If you've got a bit of a lead foot, Speedy Wheels could be the ideal option for you. A proud Australian wheel company, with a history of innovation and engineering excellence, Speedy Wheels offers a level of service and technical expertise second to none.
The origins of Speedy Wheels dates back to 1957, when it was established as a family-run steel wheel repair and widening business. Since then, it has transformed into an iconic brand within the Australian automotive aftermarket. Keep reading to learn more about the Speedy Wheels catalogue, and find out whether they're a suitable choice for your car.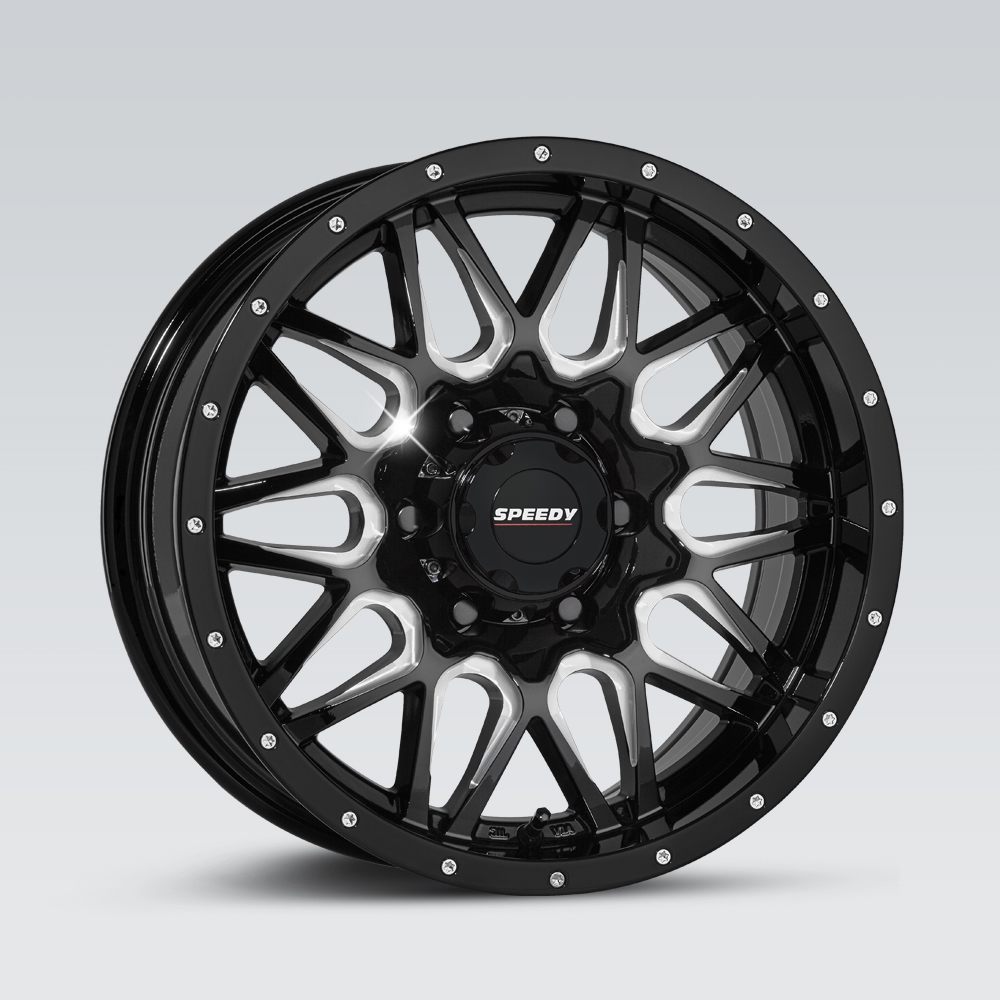 The Speedy Wheels Catalogue
All products in the Speedy Wheels catalogue are designed and tested to suit local conditions. Each of their wheels are compliant with recommended vehicle applications in accordance with State & Territory authority regulations. Whether you're looking for alloy wheels, off-road wheels or steel wheels, there's something for every vehicle in the Speedy Wheels catalogue.
Off-road wheels
Designed to offer SUV and 4x4 vehicles superior handling capabilities, no matter the conditions.
Muscle car wheels
Muscle car enthusiasts, Speedy Wheels know how to make a specialist wheel to suit these cars.
Passenger wheels
Lightweight and high performing, these wheels are fit for all popular Australian and imported cars.
Get Your Speedy Wheels at Your Nearest Tyrepower
Tyrepower is Australia's largest independent tyre and car accessories dealer, boasting 250 stores across the country. Offering a range of tyres and wheels, as well as services including wheel alignments, tyre rotations and more, you can trust our team to always provide a high level of care.
Need helping picking out your new tyres or wheels? Not a problem. Our friendly team are always happy to help, offering tailored advice for your vehicle. From general tyre care to brand recommendations, we're experts in all things cars. Call us today on 13 21 91 today, or pop into your local Tyrepower and discover firsthand what we can do for you.