CSA
Get the Power of
CSA

Wheels at Tyrepower

Founded in 1905, Mullins Wheels has supplied wheels into the Australian market for over 100 years. In that time, their range has developed progressively in line with technology advances across the automotive industry.

Their latest CSA alloy wheels offers vehicle owners with tailormade applications to suit each vehicle. Their designs are fresh, new and stylish, greatly enhancing the appearance of your car. Keep reading to learn more about Mullins Wheels, available across Australia at Tyrepower.

Read More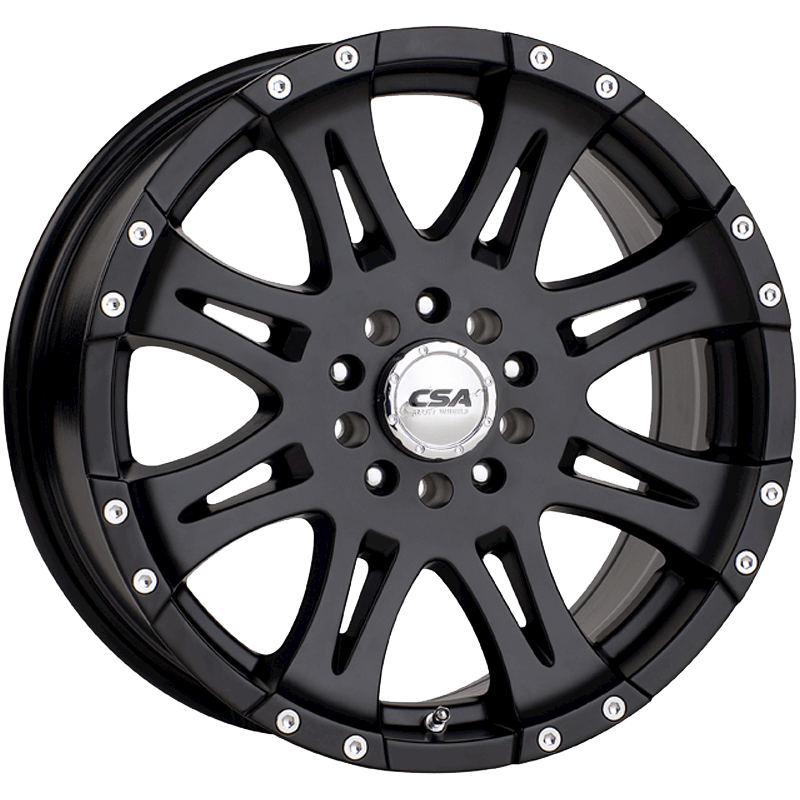 Discover the Mullins CSA Range
The Mullins CSA range boasts alloy wheels for passenger cars, SUVs and 4x4 vehicles in sizes ranging from 13" diameter through to 20" diameter. During the development process, all of their alloy wheels are engineered and tested to JWL-VIA International Standard, ensuring they have the strength to endure Australian road conditions.
On top of this, the company also offer a selection of steel wheels to combat the most extreme conditions Australia has to offer.
Alloy wheels
CSA alloy wheels are the ideal choice for vehicles driving along Australian roads, whether in the city or the highway. Suitable for hatchbacks, sedans, SUVs and more.
Steel wheels
Mullins CSA steel wheels are designed to withstand anything that comes your way when driving. Take them out into the outback and feel the difference the right wheels can make.
Heavy-duty wheels
Mullins Wheels supplies wheels and rims to the mining and construction, industrial, and agriculture sectors. This includes for earth mover vehicles, as well as forklifts, trailers, semi-trailers and trucks.
Find Mullins CSA Wheels at Your Local Tyrepower
With over 260 stores across the country, Tyrepower is Australia's largest independent and most trusted supplier of tyres, wheels, batteries and other vehicle components. We supply all of the major brands, including ROH wheels, Maxxis, Century and more.