Tyrepower stores are open and working to ensure our customer and staff safety during the COVID-19 pandemic. Find out more
Tyre Examination
The Importance of Tyre Tread
There are a number of factors involved in ensuring a smooth ride when driving, but without the appropriate tyre tread depth, you may quickly find your car difficult to control – particularly in wet weather or other slippery road surfaces.
This is why knowing how to measure your tyre tread is so important. Keep reading to learn more about Australian tyre safety standards, including how to measure your tyre tread depth.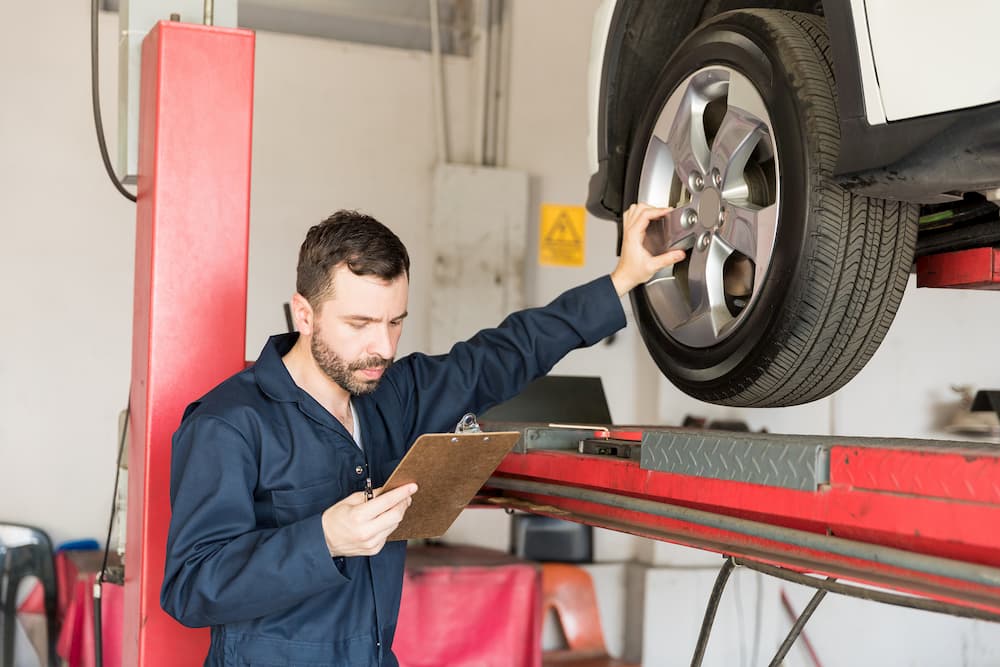 Tyre Safety Standards for Australia
Motor vehicles in Australia are subject to many complex but necessary safety standards, and tyres are no exception. These safety standards are specified in the Australian Design Rules (ADR), and they include the following:
ADR 42
The wheel and tyre must be effectively covered by a guard. It also specifies the distance between the bottom of the guard and the centre of the wheel. If you're intending to modify your car so it rides low, it's recommended you ensure it still meets legal requirements.
ADR 23
This ADR specifies the labelling and construction standards of tyres fitted to Australian cars. Every tyre must meet the requirements of ADR 23 before it is fitted to a new or used car.
Tyres must also meet several test standards, including resistance to bead unseating and tyre strength, as well tyre endurance and high-speed performance. This includes not showing signs of chunking (where chunks of tread break away), or separation from the tyre carcass.
How to Measure Tyre Tread Depth (to Australian Standards)
Legally in Australia, tyres must have a minimum tread depth of 1.6mm. Anything below is considered unroadworthy.
With that being said, Tyrepower recommend you should consider changing tyres at around 3mm of tread, rather than waiting for the minimum allowable depth. This is because tread depth is an important aspect of tyre care, improving safety when braking hard or quickly accelerating out of a dangerous situation.
If you want to know how to measure tyre tread depth in Australia, you should pay close attention to the following: https://tyrepower.com.au/tyres/tyre-care
Objects embedded in the tread
All punctured or damaged tyres must be removed from the wheel for internal and external examination to ensure there is no hidden secondary damage which may later cause tyre failure. Puncture repairs must meet Australian standards.
Tread wear
Ensure tyres have adequate tread depth. If your tyres are worn to the tread wear indicators (TWI) – 1.6mm or below – they must be replaced.
Note: Tyres showing wear on one side, or showing feathered edges to the tread pattern, are often indicative of mechanical maladjustment. The vehicle's steering or suspension geometry may need to be checked. You may also need to consider a wheel alignment service.
Sidewall condition
If there are bulges and cuts, have the tyre examined, as the damage may be more serious than it appears.
Regular Tyre Examination is Essential to Safety and Vehicle Performance
Put safety first when using the road and ensure you're performing regular tyre examinations and tyre maintenance. Not only will this help to prevent accidents, but it will help to improve the performance of your vehicle.
If you need assistance measuring your tyre tread depth to Australian standards, you can visit your local Tyrepower for assistance, or give our friendly team a call on 13 21 91.