Reading The Tyre
Understanding Tyre Specifications
Tyres come in all shapes and sizes, and most cars are compatible with more than one option. This can make choosing the right tyre for your car quite confusing at times.
If you're looking to replace or upgrade your current tyres, learning how to read tyre specifications can help to make the process a little simpler. That's why at Tyrepower, we've put together this simple guide.
Keep reading to learn how to find out more about tyre specifications, including your car's ideal tyre size, and how to read what that tyre size should be.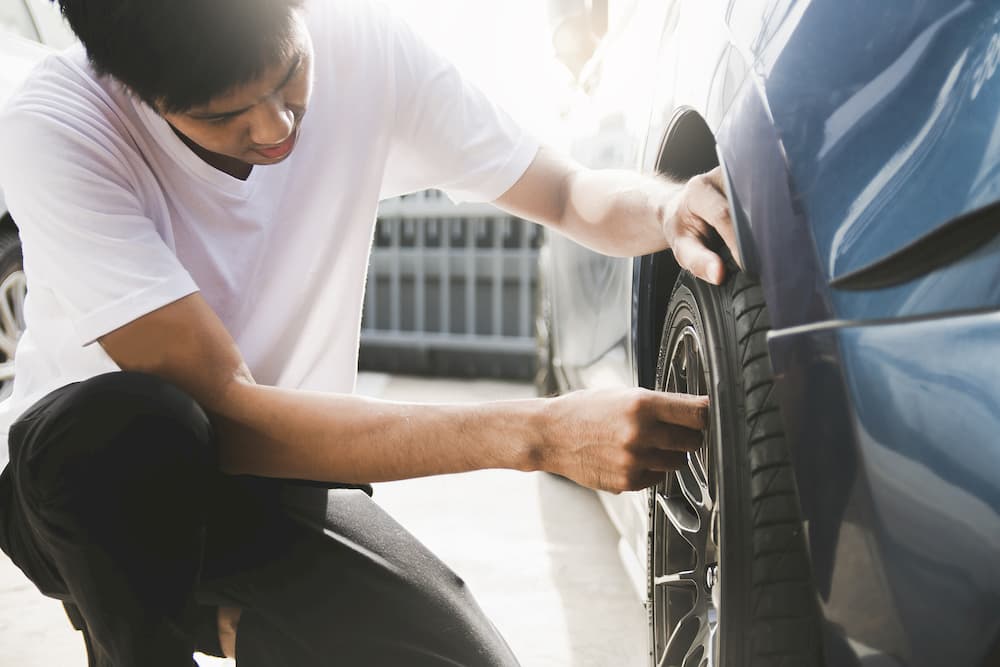 Where to Find Your Tyre Size
The first port of call for reading your tyre size should be your vehicle's owner manual. This manual should have all the specifications you require to make an informed tyre decision.
Alternatively, tyres have a code system moulded into their sidewall. This allows you to understand their technical capabilities, so you drive appropriately depending on the type of tyre you currently have. It will also help you better determine what tyre you need to replace it with should it be time to switch.
Reading Tyre Size
The sidewall code provides information on tyre size and construction (e.g. whether they're radial), as well as their load-carrying capacity and speed rating.
For example, the code on a common fitment for Australian cars is: 205/65R15 95H
205 indicates the normal section width of the tyre in millimetres (205mm).
65 indicates its aspect ratio, a comparison of the tyre's section height with its section width (65 indicates the height is 65% of its width).
R indicates radial ply construction.
15 indicates the nominal diameter of the wheel rim (15 inches).
95H is a symbol indicating the maximum load capacity and speed at which the tyre can be safely operated, subject to the tyre being in sound condition, correctly fitted, and with recommended inflation pressures (95 represents a maximum load of 690kg per tyre; H represents a maximum speed of 210km/h).
Get Help with Your Tyres at Your Nearest Tyrepower
If you still need help selecting your tyres, visit your local Tyrepower. Our expert team are happy to provide you information on tyre care and maintenance. We can also perform tyre rotations and other services as required.