Space Saver Spares
Your Guide to Space Saver Tyres
Have you got a thin spare tyre in your boot and not sure how it works? Have a read through our guide to learn more about space saver tyres.
What are Space Saver Tyres?
Also known as 'temporary use' spare tyres, space saver tyres are specially constructed spare tyres and rim combinations provided by vehicle manufacturers as standard equipment in many vehicles.
These spare tyres are lighter and smaller than those which you would normally see fitted to motor vehicles. Space saver tyres are generally recognisable by their unusual design (yellow rim) and compact size.
Not sure space saver tyres are the right choice for your car? Looking for an alternative? One option could be run flat tyres, which are able to driven on temporarily despite losing tyre pressure.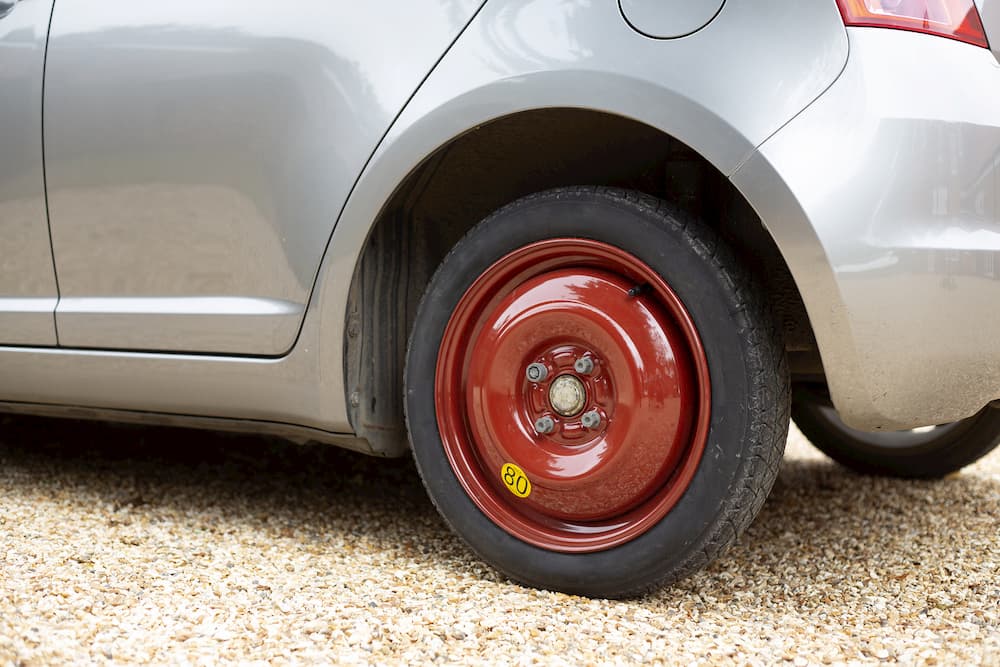 Important Safety Guidelines When Using Space Saver Tyres
When using a space saver tyre, it's crucial that you adhere to the following safety instructions:
Fit only the space save tyres provided by the vehicle manufacturer for your vehicle model. Replacement tyres offered by reputable tyre companies may also be used, provided they match the original equipment specifications.

Space saver tyres are designed for temporary use. They're not designed to travel long distances. If you're unsure of the condition of the space saver tyre, check it before driving the car.

Do not attempt to fit a space saver tyre to any other rim.

Always use space saver tyres strictly in accordance with the vehicle manufacturer's instructions.

Carefully observe the manufacturer's recommendations for any limits on speed, tyre pressure, load and safe travel distance. Note: inflation pressure will not be the same for the space saver as it is for the primary tyre. This information can be found either on a tyre placard near the spare tyre, or in your vehicle handbook.
Learn More About Space Saver Tyres at Your Local Tyrepower
If it's time to replace your space saver tyre, you can do so at your nearest Tyrepower. With over 260 stores across the country, Tyrepower is Australia's largest independent and most trusted supplier of tyres, wheels, batteries and other vehicle components and accessories. We supply all of the major brands.