Tyrepower Devonport
Your Local
Tyrepower Store
Fantastic Tyres from Tyrepower Devonport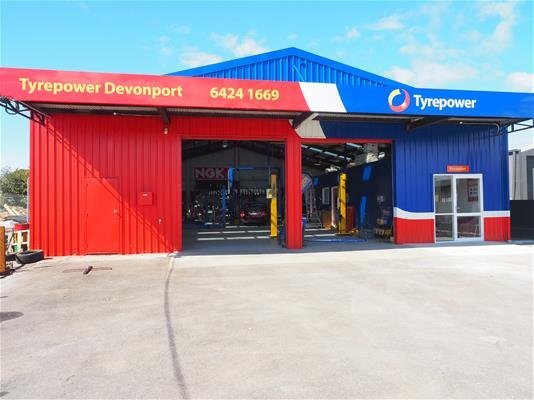 Local Owner / Operator:
Mark & Peta Holmes
Set as my store
Our Store:
Looking to buy tyres? You've come to the right place. Tyrepower Devonport is proud to give you the power of Australia's biggest independent tyre retailer. You can expect awesome value and affordable prices when you visit our friendly neighbourhood team.
Since 1999, Tyrepower Devonport has been the go-to tyre shop for drivers in Devonport and surrounding areas of the North West Coast Region, including Latrobe, Ulverstone, Burnie, Spreyton and Port Sorell. We're known for having an extensive range of tyres and wheels to suit every vehicle and every budget. Plus, our tyre specialists always go above and beyond, providing personalised service and expert guidance to get you ready to hit the road.
As a family owned and operated tyre shop with 20+ years of experience in tyres, we can get you set up for years of success with your tyres. Mark and Peta Holmes are trusted experts in the tyre business, and their tight-knit team of tyre specialists make up the Tyrepower Devonport family. Back in 2015, we moved across the street to our new site, giving us more space to serve our customers. Our family cares about doing a great job, and we are committed to making sure that you are 100 percent satisfied with our products and our services.
Our loyal customers keep coming back to us because they know we have the biggest and best selection of tyre brands. From cheaper, budget-friendly tyres to top-of-the-line alloy wheels, we have it all. There's Dunlop, Goodyear, Michelin, Toyo, Maxxis and much more at Tyrepower Devonport, priced right and guaranteed to last. Our team is ready to help you with tyres, brakes, wheel aligning, batteries and many other mechanical services, so stop on by and see what we're all about.
Tyrepower Devonport is here for you with all your tyre needs. Just give us a call on (03) 6424 1669 today and our friendly team will sort out the best solutions for you at the right price.