Low Profile
Your Guide to Low Profile Tyres
Tyre profiles have changed considerably in recent years. This is a result of changes in vehicle styling, as well as a demand for increased vehicle performance. Today's tyres typically have a squat appearance, rather than the tall, narrow look of yesteryear.
If you're considering replacing or upgrading your tyres with low profile tyres, keep reading to learn more about their benefits.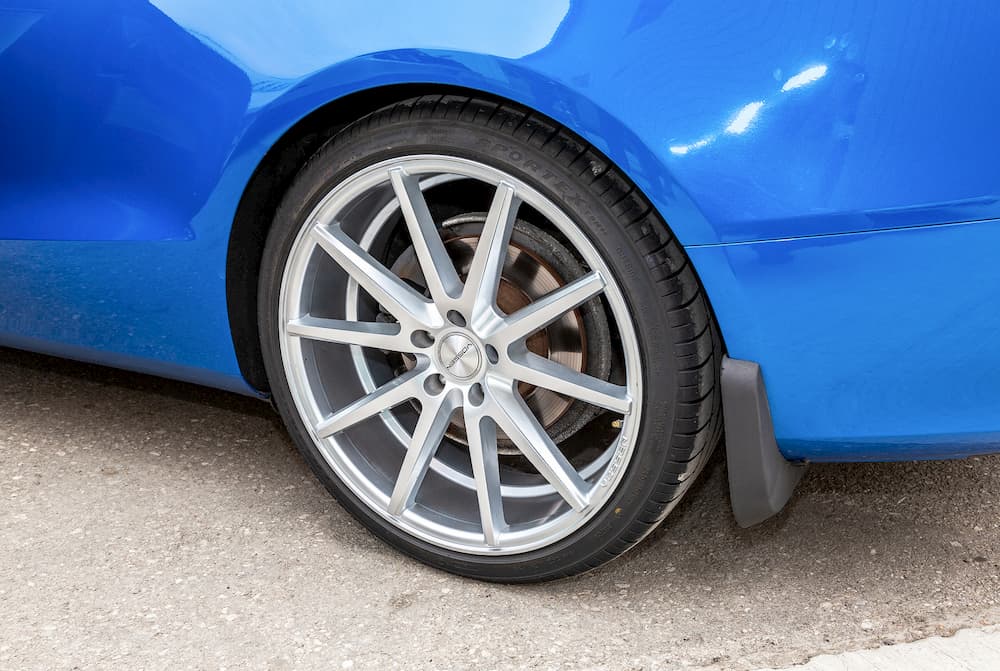 How Low Profile Tyres Can Improve Your Vehicle's Performance
Low profile tyres have a wider aspect ratio in comparison to taller, narrow tyres. Aspect ratio is a comparison of the tyre's section height with its section width. For example, 45 indicates the height is 45% of its width.
Upgrading to a tyre with a lower profile size, or aspect ratio, than the original tyre will generally improve the vehicle's steering response, handling characteristics and appearance. There are also options available to change the rim width and diameter, which will maintain similar specifications to the original tyre fitment.
Replacing Your Tyres
If you're ready to replace your tyres with their low profile alternatives, it's important your new tyre and wheel fitment complies with your state's relevant legislation.
You should also ensure that your tyre load and speed ratings meet your vehicle's requirements, are equal or exceed the minimum allowed in your state.
More information regarding this can typically be found in your owner's manual, as well as on your state's motor registration website or your vehicle manufacturer's website. The team at Tyrepower are also available to assist.
Get Low Profile Tyres from Your Nearest Tyrepower
If you want more information on low profile tyres, you can visit your local Tyrepower. Our tyre specialists will be able to ensure the upgrade you want is suitable for your vehicle.
With over 260 stores across the country, Tyrepower is Australia's largest independent and most trusted supplier of tyres, wheels, batteries and other vehicle components and accessories. We supply all the major brands, including Goodyear, Kumho tyres and more.
If you have any questions, give our friendly team a call on 13 21 91 today.