Tyrepower Griffith
Your Local
Tyrepower Store
Tyrepower Griffith - Your Local Tyrepower Store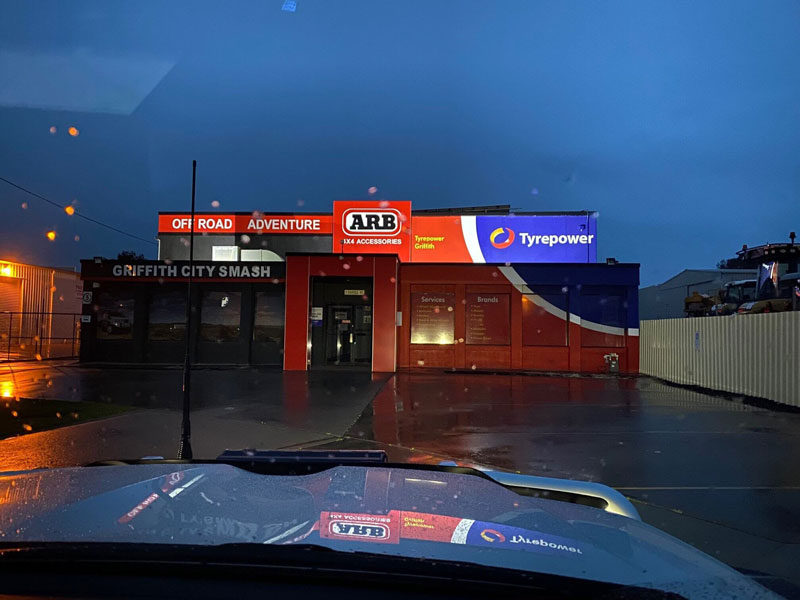 Local Owner / Operator:
Matthew Perlowski
Business Name:
Perlowski Holdings Pty Ltd
#MVRL 36689
Set as my store
Our Store:
Tyrepower makes it easy to find the services you need without having to venture too far from home. At Tyrepower Griffith, we offer a great range of services, including Tyres, Tyre Fitting, Wheels, Batteries, Wheel Alignment, Brakes, 4WD Accessories, Suspension, 4X4 Suspension & Lift Kit Upgrades, Wheel Balancing, Vehicle Safety Checks, Air Conditioning, Steering Repairs, Puncture Repairs, Battery Recycling, Free Tyre Checks, Pickup and Dropoff, Specialty Tyres, Battery Testing, Free Pickup Service, Windscreens, Alloy Wheel Specialist, Trailer / Caravan Tyres and Accessories, British and European Vehicle Specialist, Classic/Muscle Car Specialists, and Smash Repairs.
If you're looking for fantastic products and expert advice within Griffith and the surrounding areas, don't hesitate to get in touch. At Tyrepower, we don't just sell tyres. We're your one-stop shop for so much more. Give us a call from anywhere around Australia for friendly and honest help from one of our team members.