Willetton Tyrepower
Your Local
Tyrepower Store
Willetton Tyrepower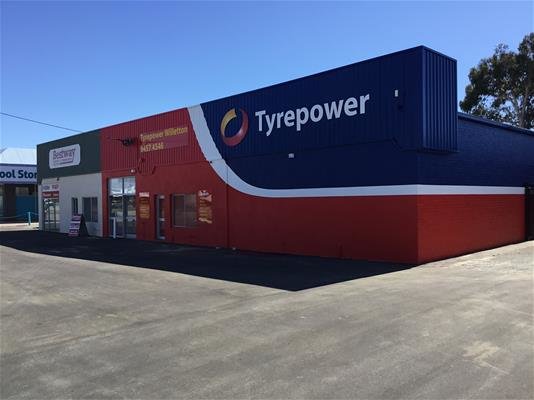 Local Owner / Operator:
Paul Bevis
#MRB2073
Set as my store
Our Store:
When you need wheels, tyres and vehicle batteries in Willetton, there's only one team to visit. Willetton Tyrepower is a locally owned and operated business, servicing the greater Rossmoyne, Riverston, Canning Vale, Bull Creek and Southern Perth suburbs.
We stock a range of tyres from budget options to high-performance 4WD drives and ultra-performance tyres for exotic vehicles. We also supply OEM tyres to suit a wide range of makes and models. Whatever you're looking for, our quality products and customer service will keep you coming back.
At Willetton Tyrepower, we offer a great range of services, including Tyres, Wheels, Batteries, Wheel Alignment, Mobile Tyre Service, Forklift and Industrial Tyres, and ATV/Bobcat and Mower Tyres.
We've been a part of the Willetton community for over 25 years, employing experienced staff who use the latest technology to achieve the best results in tyre fitting, tyre repairs and wheel alignments. Our determination to combine the best service, advice and prices is what makes us stand out from the competition.
So, stop in and visit our friendly team at Willetton Tyrepower and experience a new level of customer service. Call us on tel: (08) 9457 4546